Calvary Chapel Lakeside meets at:
9839 River Street
Lakeside, CA 92040
(On the SE corner of Parkside and River Street)
*Please see the maps and get directions below.
Our mailing address is:
Calvary Chapel Lakeside
9839 River St.
Lakeside, CA 92040
To reach us by phone, please call the office at 619-443-1804.
To reach us by fax, please call for the number.
Please note that the office is not open every day.
You can reach the church office via email by filling out the form at the bottom of this page. All email inquiries can be directed to the form below and they will be forwarded to the appropriate party.
---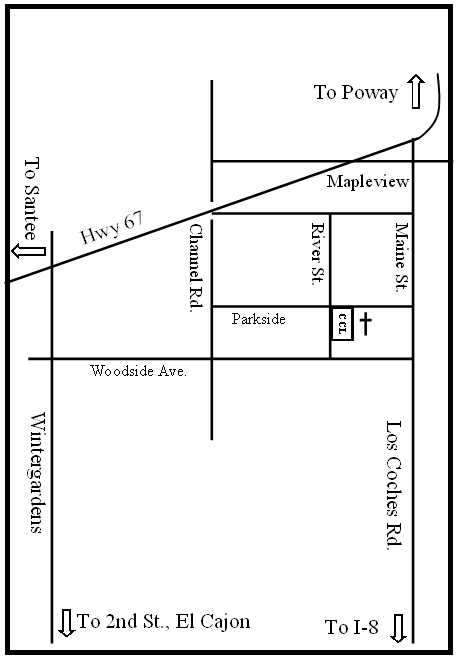 ---
Email the office: