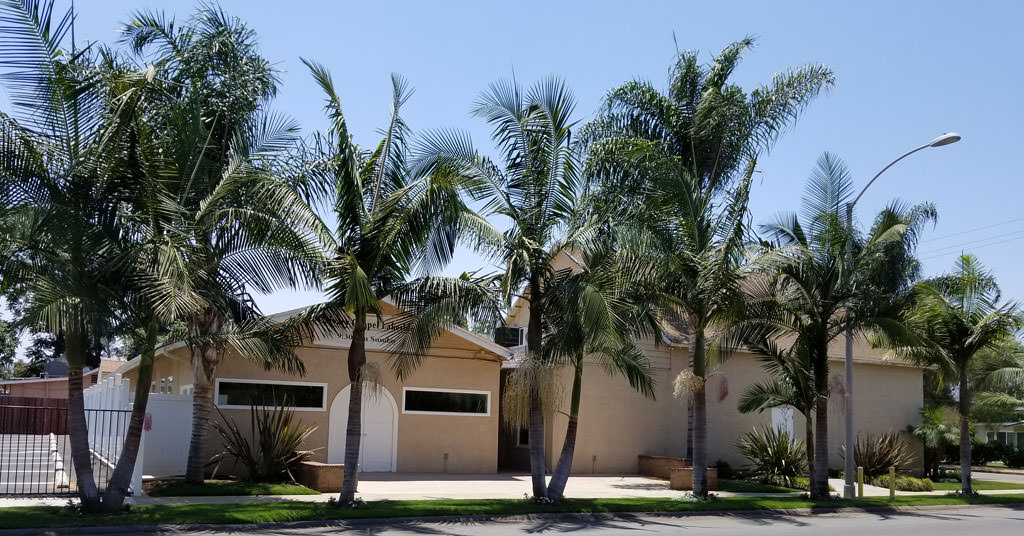 "We are a fellowship of believers dedicated to family relationships while securing and enabling a community for ministry. We pray this web site will enhance your walk with Christ in our fellowship and beyond."
We meet every Sunday at 9:30am at 9839 River Street in Lakeside, CA. For maps and directions, please see our Contact Us page. For a complete schedule of meetings and events, see our Meeting Schedules and Bulletin pages.
Sunday Morning Service
The CCLakeside church building will be closed for in person church services starting Sunday, July 19. The service will be broadcast live at 9:30 for you to tune in every Sunday, with Pastor Bill doing Zoom at the end of service for anyone who might have a prayer request. Please plan on tuning in this week as Pastor Bill will explain the decision for the church and what it is doing in regards to the current order from the governor.
You can view our live broadcast on our Live page, on our Facebook Live page, or listen live on telephone. Dial-in info is on our Live page.
We will continue to post recording each week on our Audio Teachings page.
Corona Virus and its relevance to prophecy
As we continue to endure with patience the effects of the Corona virus upon the world it is good to be informed from a Biblical perspective. This video features Don Stewart and Jack Hibbs talking about the Corona Virus and its relevance to prophecy. It begins with worship and then discussion. It is followed by a Q &A session. Tune in!
Blessings,
Pastor Bill
Subscribe
Subscribe to receive email notifications when new bulletins and recordings are posted to the website. Easily unsubscribe at any time. We will never use your email address for anything other than notifying you of new postings. Note: If you don't receive a subscription confirmation email, please check your Spam folder and add website@cclakeside.com to your address book.
Audio Teachings

Calvary Chapel Lakeside is happy to announce that our recorded messages are now available on our website. Our audio files are in MP3 format and should be playable in any MP3 player, on your computer, or can be burned to a CD. Check the Audio Teachings page for the latest recordings.
Audio Teachings in iTunes Music Store
Our audio teachings are available for download as Podcasts in the iTunes Music Store. This is a free, convenient way to download our audio files and transfer them to your iPod.