Bulletin for July 23, 2017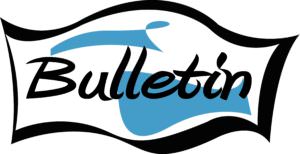 ANNOUNCEMENTS FOR SUNDAY 07/23/2017
Vacation Bible School 2017
Stick around after service TODAY to help with decorating the Fellowship Hall and the sanctuary for VBS!  During the week, volunteer arrival time is 5:30pm for prayer & pizza. Please remember NOT to use the parking lot until after 6pm. Children arrive at 6:15pm. Cases of water bottles are needed! Please drop them off in the kitchen. See Jani with questions.
Saturday, July 29th at 8am
Even if you can't help during the week of VBS (or you can), please join us for CLEAN UP the Saturday after. Many hands make for light work.
New Tuesday Evening Prayer Ministry!
If you need prayer, want to build your relationship with God or feel called to pray for others, come support this new ministry beginning Tuesday, August 1st from 6 to 7pm. See Rudy R. or Dustin H. for more information.
Hospitality Ministry!
Volunteers are needed for this once a month, behind the scenes ministry. Please see Linda H.
Monday Night Bible Study
We will be on break the week of VBS. For more information please see Les or Marjorie F.
Backpacks with School Supplies – Community Outreach
August 20th is the last day to bring supplies! UPDATED list is in the foyer. The kids are blessed receiving new backpacks and school supplies. Questions please see Les or Marjorie F.
CCL Women's Summer Series with Anne Graham Lotz
Join us for a series of prophesy messages. Details on the back table. Questions? See Sandy C.
Fall 2017 – Spring 2018 Women's Bible Study
Mark your calendars! Our next study begins September 5th!  Cost is $15. Schedules and a sign up sheet are in the foyer. Please see Sandy C. with questions or to pay for the study.
Men's Discipleship Training
This is planned to begin March 3rd and run through Thanksgiving every Thursday evening. Please see Pastor Bill if you are interested in participating.