Bulletin for July 16, 2017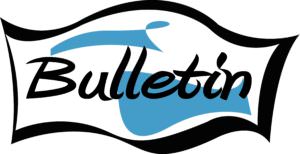 ANNOUNCEMENTS FOR SUNDAY 07/16/2017
Vacation Bible School 2017
Stick around after service TODAY to help with decorating the Fellowship Hall for VBS! PAINTERS are needed! And don't forget VBS 2017 preparations are on Tuesdays and Fridays, from 9am to noon, here at CCL. You can donate fabric markers. See Jani with questions.
Men's Saturday Morning Bible Study
Hope you can join us here at CCL on Saturdays at 7:00 am. For more information see Les.
Hospitality Ministry!
Volunteers are needed for this once a month, behind the scenes ministry. Please see Linda H.
Wednesday Night Study
We meet every Wednesday evening at 6:30pm in the sanctuary. See Pastor Bill with questions.
Monday Night Bible Study
See you tomorrow July 17th at 7pm as we begin our study in the book of Nehemiah. For more information please see Les or Marjorie F.
Backpacks with School Supplies – Community Outreach
August 20th is the last day to drop off supplies! An UPDATED list is in the foyer. The kids are blessed when they can receive new backpacks and school supplies at the beginning of the year. Questions please see Les or Marjorie F.
CCL Women's Summer Series with Anne Graham Lotz
Please join us for a series of five prophesy messages. Flyers with details are on the back table. See Sandy C. with questions.
Fall 2017 – Spring 2018 Women's Bible Study
Mark your calendars! Our next study begins September 5th! Cost is $15. Schedules and a sign-up sheet are in the foyer. Please see Sandy C. with questions or to pay for the study.